North America Technical Sales Specialists
Looking for more information or want to try Bioline? Contact one of our representatives below or email us and we will follow up with you as soon as possible.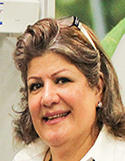 Tina Ziaei
(US & Canada West)
Technical Lead Specialist
tziaei@biolineagrosciences.com
(778) 288-0462
     Tina has over 35 years experience in the Horticulture/Agriculture industry mainly in the area of biological control. Following her Bachelor degree as an Agriculture Engineer from Tehran University in 1985, she started her first job as a Taxonomist at the same university. That is where she took up a position as an Entomology and Zoology Lab instructor, became involved with bio-control, and received her Master's degree.
Throughout those years, Tina was studying about different Entomopathogens that had occurred naturally both in organic and conventional fields with a focus on pathogenicity and the mode of action of Beauveria bassiana and Metarrhizium anisopliae on white grubs. Her goal was to find more biocontrol options to advance agriculture towards a safer environment.
Upon graduating, she was invited to join The Municipality of Greater Tehran to develop a Plant Protection Division. During her 10 years of working with the Municipality, she initiated, implemented, conducted, and supervised an IPM program for Greater Tehran.
After moving to Canada, Tina worked at UBC as a research assistant on the Nucleopolihedro Virus on cabbage looper, which provided her a working experience in the greenhouse environment. She then studied the "Greenhouse and Nursery production" program at Kwantlen Polytechnic University. She was volunteering at the Institute of Sustainable Horticulture (ISH) lab in order to work on beneficial fungi with the capacity to be Biopesticide.
In 2006, Tina started to work with The Bug Factory as Technical consultant and Technical Manager. Following the acquisition of The Bug Factory by Biobest in 2014, Tina became Biobest employee. In 2016 she was invited to Bioline Agrosciences and is proudly working as technical support.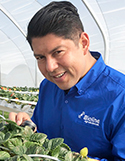 Ysidro Muñoz
(North California, Nevada, Utah & Colorado)
Technical Sale Specialist
ymunoz@biolineagrosciences.com
(805) 666-9050
Ysidro has over 20 years experience growing berries and other crops using an IPM management/fertility programing. Eight years in direct sales to growers and distributors. Here at Bioline he implemented strong work ethic and expertise in customer service, crop consulting, sales, and marketing development. Ysidro also contributes in helping the grower and company further their growth.
Sebastien Delarue
(South California, Arizona & New Mexico)
Technical Sales Specialist
sdelarue@biolineagrosciences.com
(778) 288-0462
Sebastien Delarue joined our commercial team in July 2019.  He previously held the role of sales and business development manager for 3 years, with Neovia (Invivo Group) and was based in Mexico. Since 2013 he has worked in agricultural and horticulture industries. Sebastien takes up the role of Technical Sales Specialist. He is an Istom Engineer, with specialty in International Agro-development.  He is responsible for South California & Arizona as main states of focus.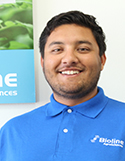 Jesus Mendez
(California)
Technical Sales Specialist Assistant
Jmendez@biolineagrosciences.com
(805) 986-8265
Jesus Mendez at an early age of 10 years old, started working with his father in the strawberry fields. He gathered extensive knowledge of on-field experience on farms, mechanical equipment, and team leader. In early 2015, he started working with a fertilizer company called Ultra Gro Plant Food as sales service assistant. In 2016 he got promoted to sale's representative for the central valley of California, Central Coast of California and south of Oregon. Also, was given the opportunity at Bakersfield college to be part of their UC research on nematodes control for carrots and tomatoes. Till this day, he keeps a strong relationship with different advisors from UC Davis extension as well as big and small growers that are involved in this type of research. In January of 2019, he opened Bio-Nutre USA Inc. agriculture consultant company as well a fertilizer distribution on the west coast. He decided to close its company in August 2019 to pursue more challenging projects in the horticulture industry.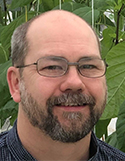 Brad Vandermey
(Canada West)
Technical Sales Specialist
bvandermey@biolineagrosciences.com
(604) 404-2699
Brad from a young age was working in the family greenhouse operation called West Coast Growers.  Working in the soil room and general labor on weekends at age 13.  At 16 he moved on to 5 ton delivery truck driver and maintenance.  He left the family business for a while to pursue other ventures before returning back as a grower and eventual head grower.  As a head grower he developed the biocontrol program to replace the current chemical program.  Brad, eventually moved onto more of an administrative and sales role while still training the new seasonal growers and overseeing production.  In January of 2019 he accepted the position of Technical Sales Specialist at Bioline where he is able to apply his knowledge of biocontrol to helping others have a success with their programs.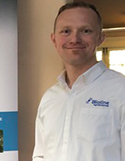 Daryl Johnson
(US Midwest)
Technical Sales Specialist
djohnson@biolineagrosciences.com
(551) 228-5979
Daryl Johnson is the Technical Sales Specialist for the mid-west region of the United States. Daryl is based out of his home town of Grand Haven Michigan. Growing up surrounded by wilderness and the Great Lakes, Daryl has a passion for plants and the environment. With an Associate degree in Ornamental Horticulture from Ferris State University and 14 years of experience in many facets of commercial production of annuals and perennials, Daryl understands the many challenges in pest control. With his understanding of the business and his passion for the environment, he uses his knowledge and experience combined with his team's world-wide support to bring comprehensive bio-control strategies to current and future clients. Daryl says the best part of his position is that he gets to help provide healthy and effective pest control solutions to growers in many different environments from greenhouses to field production.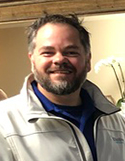 Chris Daye
(East Canada and Northern East US)
Technical Sales Specialist
cdaye@biolineagrosciences.com
(365) 323-4997
Chris Daye has been in the IPM and bumblebee pollination industry for close to 20 years.  He started as a research assistant to a greenhouse entomologist, then managed the pollination and IPM of a 50 acre tomato and pepper greenhouse in Leamington, Ontario. He travelled and implemented successful IPM and pollination programs for greenhouse and open field crops in Costa Rica, Mexico, the United States and Canada over the 15 years he worked for Biobest.  More recently, he was the Senior IPM Technician for Beneficial Insectary, and is now a proud member of the Bioline Agroscience.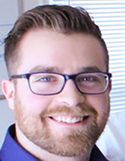 Nicolas Bertoni
(East US and East Canada)
Technical Sales Specialist
nbertoni@biolineagrosciences.com
(905) 714-6919
Nicolas Bertoni is a Technical Sales Specialist for the eastern region of North America. His background in agriculture started in his hometown where he worked on several farms in his adolescence, including dairy, chicken, and vegetable farms. At 19, he attended the University of British Colombia to obtain a degree in agricultural sciences. He also obtained his BSc in Applied Biology at UBC where he majored in agroecology. Learning about the Best Management Practices for pest management in agriculture, he quickly formed a liking for biological control and more natural means of controlling agricultural pests. Nicolas was able to expand the experience gained at UBC where he began working as an IPM specialist for an ornamental nursery in Abbotsford, BC. Here he was responsible for control of pests using biological organisms, and generating a specific IPM program that combined the responsible use of biologicals in conjunction with other methods of control. From there he joined the Bioline team in North America in November of 2018 where he has the opportunity to apply his knowledge and experience in biological pest control to help others obtain their own balanced level of pest mitigations.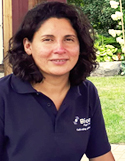 Andrea Sanchez
(East Canada)
Technical Sales Specialist
asanchez@biolineagrosciences.com
(365) 323-1020
Andrea had practiced law and been in the agriculture business back in her native country, Colombia. Experienced that encouraged her to become a Greenhouse Technician in Canada to continue with assisting clientele. She has worked with growers on developing biological control strategies allowing her to apply her transferable skills; which brings her happiness and enjoyment every day in her career development. She has substantial experience and knowledge that will share in the eastern region of Canada.